For Health Plans
Simplifying Independence
for Your Members
We offer benefits and care management programs that will keep your members safe, independent and healthy at home.
The Problem
Home safety is crucial for your members.
4 in 5
Falls involve a home safety hazard
Lytras et al. 2022
42%
Of older adults fall again within 6 months of discharge
Hill et al. 2019
#1
falls are the primary cause of injury-related death for those over 65
CDC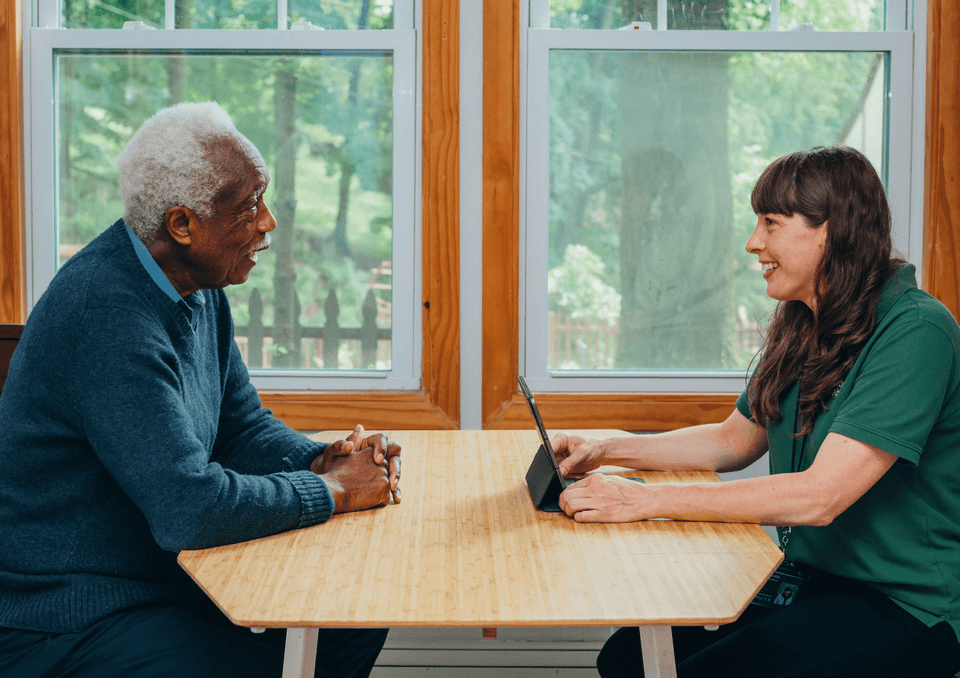 Home Evaluation by Occupational Therapists
Licensed occupational therapists work closely with each client to understand their needs and how they interact with their home environment.
Personalized Home Safety Reports
Based on our findings we build personalized safety plans that outline risks found and allow clients to hand-select the products they want.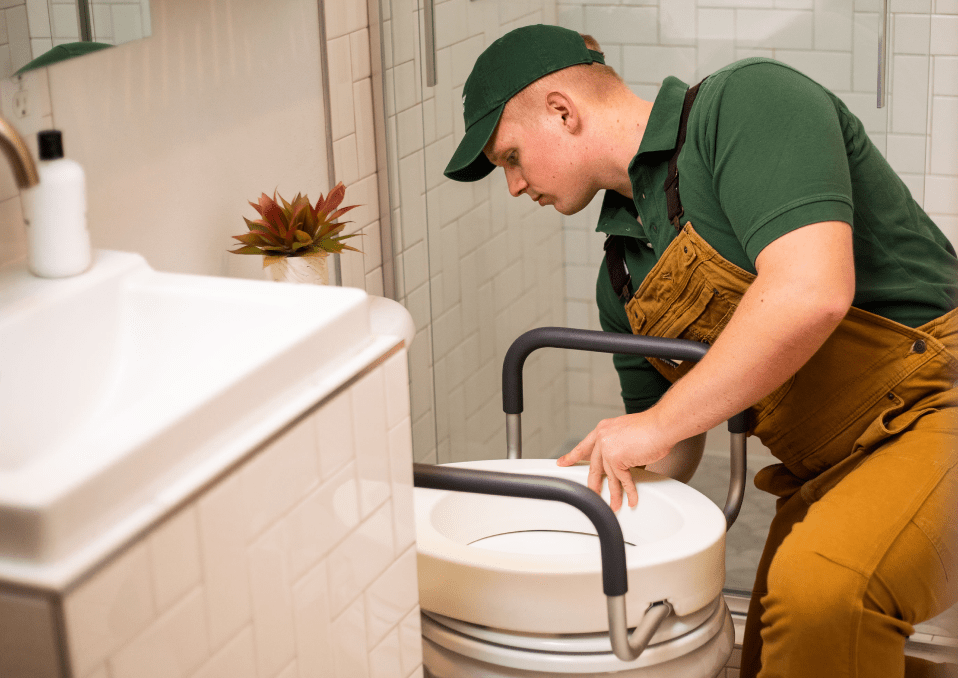 Professionally-installed Home Modifications
Our team coordinates ordering, delivery, and scheduling installation. All projects are completed by our network of vetted & licensed installers.
Our Products
Our proprietary technology stack powers every step of the process.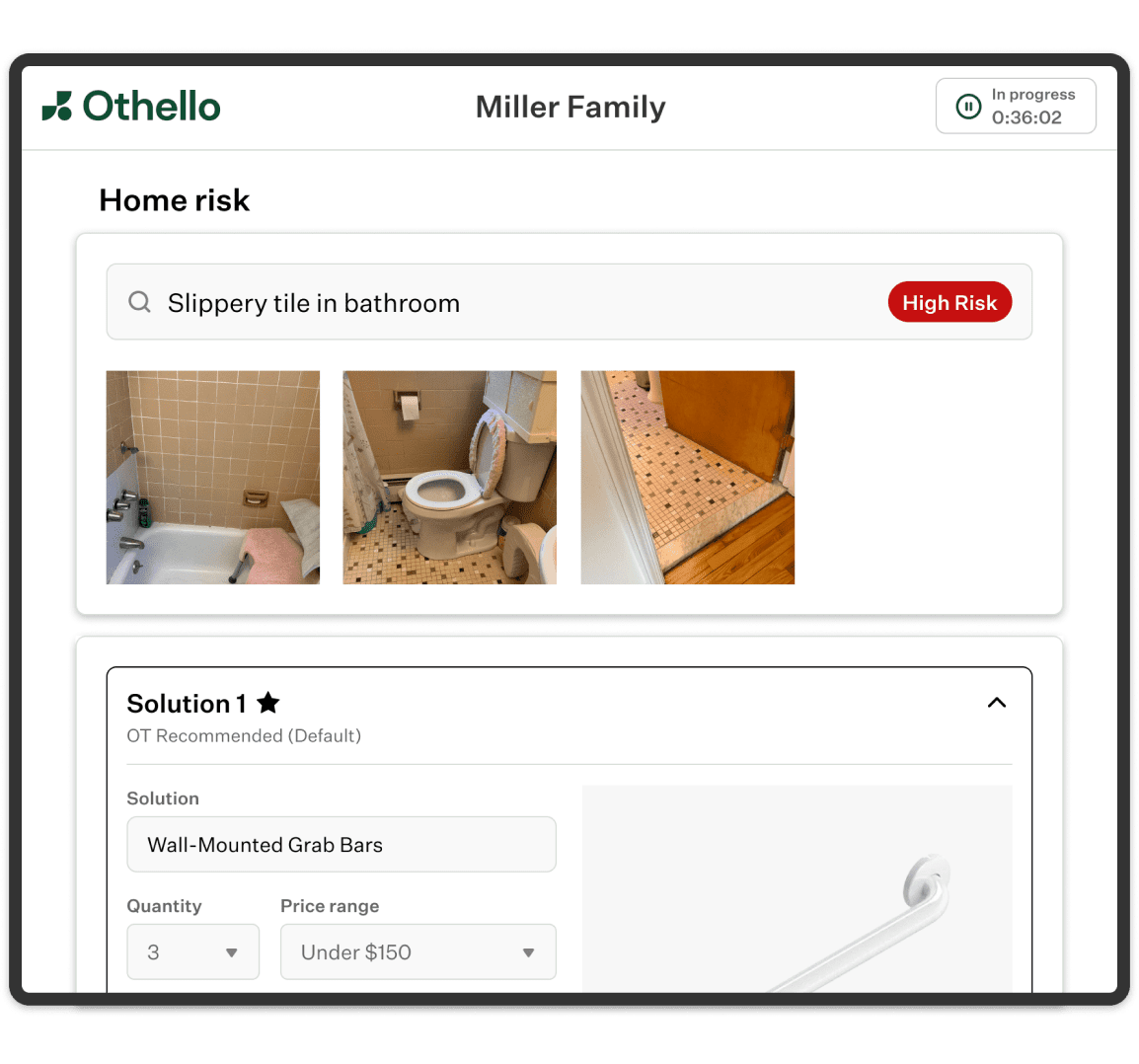 Optimized Workflows & Precise Documentation
Othello, our purpose-built health and home platform enables Occupational Therapists to conduct comprehensive and accurate evaluations.
Scan for 800+ home hazards

Capture robust SDOH data 

Collect detailed measurements 

Provide algorithmic recommendations

EHR & billing capabilities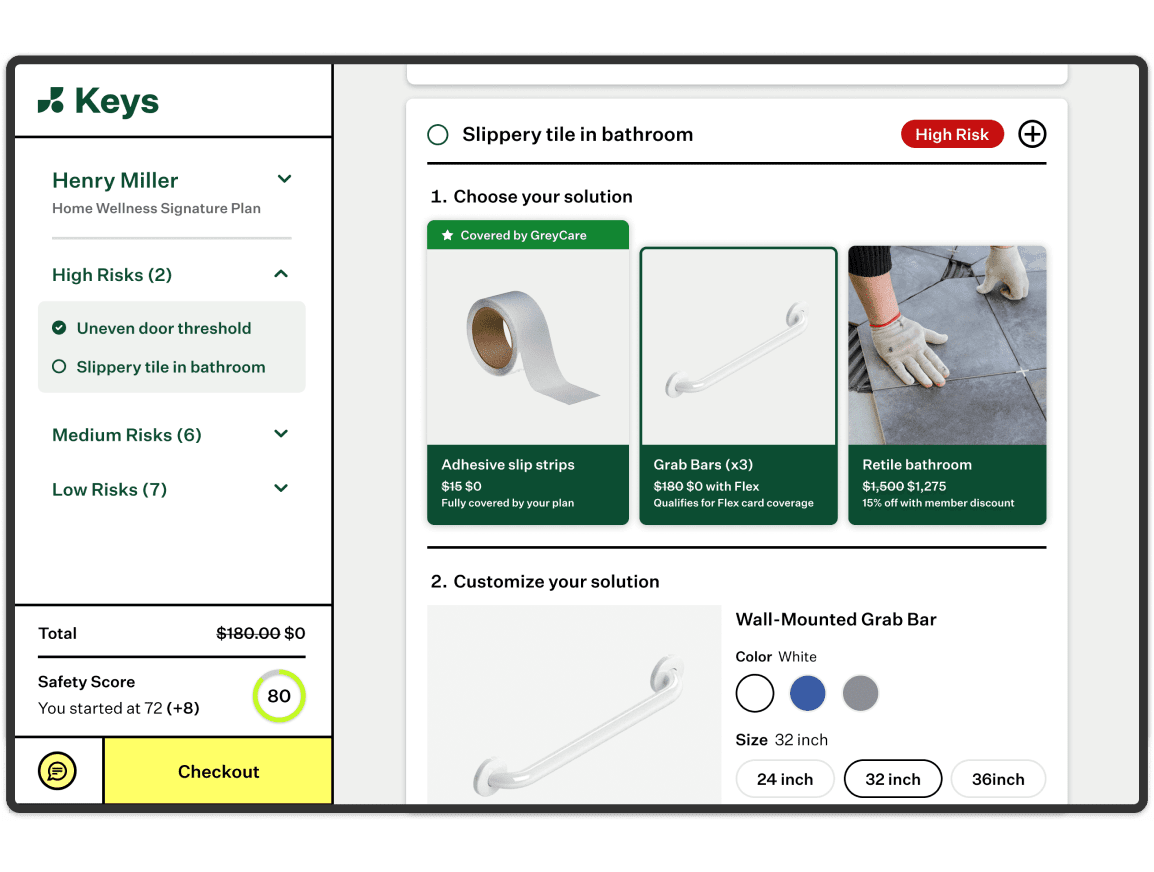 The Roadmap to Unlocking Home Safety
Keys, our personalized client experience platform, summarizes findings, home risks, and safety recommendations to guide members towards safety and independence.
Promote patient choice

Provide education and clinical justification for recommendations

Configure benefits and plan coverage

Safely handle payments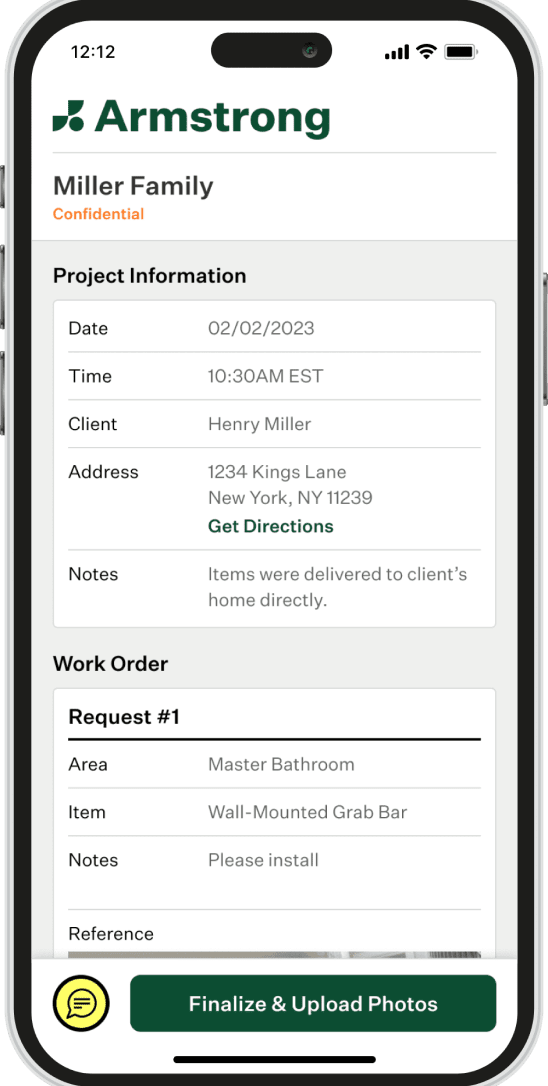 Installer Management Orchestrated at Scale
Armstrong, our installer marketplace platform, ensures qualified local installers are vetted and continuously managed for quality and compliance.
Multi-modal screening process

Digital work orders interpret complicated clinical data to drive accuracy 

Instant verification of projects
Feedback collection

Supply chain orchestration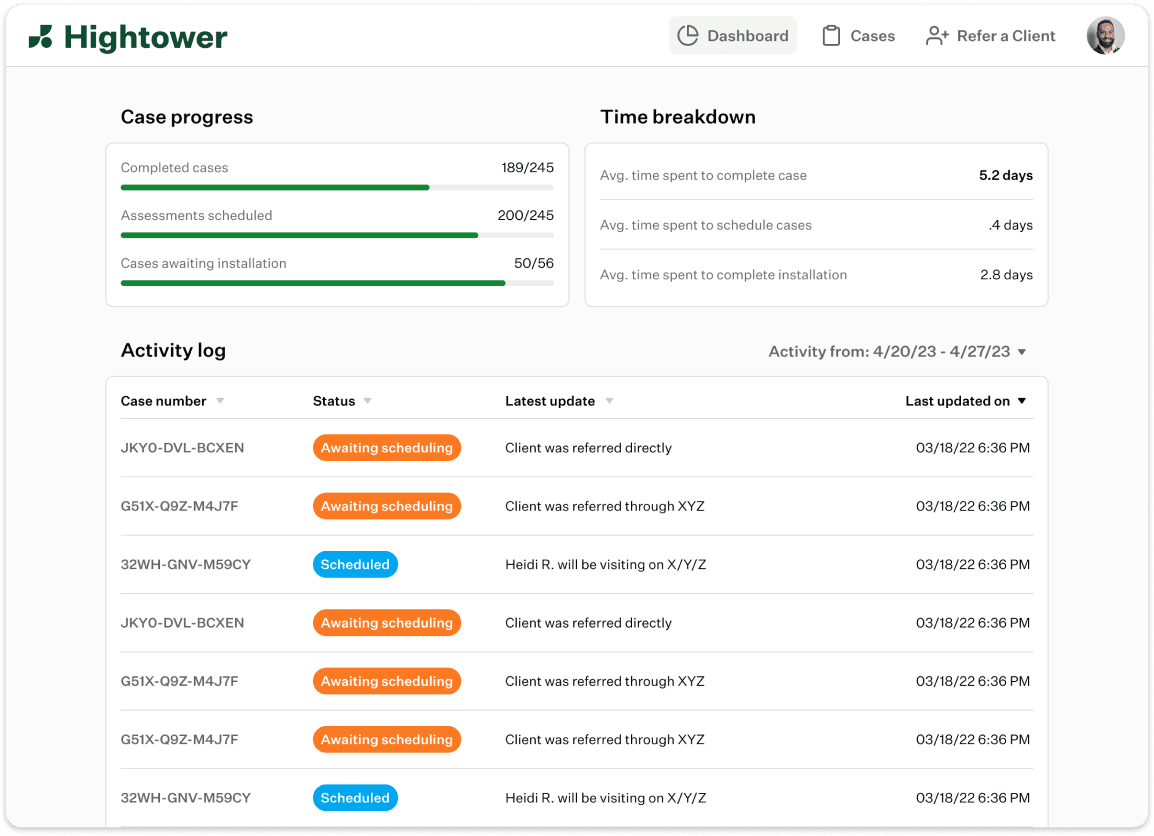 Visibility Into Every Aspect of Your Organization
Hightower, our enterprise-grade platform, helps payers improve existing benefits and design new programs to meet their objectives.
Personalized analytics & reporting dashboards
White-labeled branding

Robust API support

SDoH data platform

HIPAA compliant & SOC2 certified
How We Integrate
We provide flexible solutions for plans of all types and sizes.
Benefit Admin Platform

Supplemental Benefits Programs

Care Management Programs

Transitions of Care

Fall Risk Reduction Programs

In-Home Data Capture & Reporting
Partner With Us
Request a Demo
Learn how our platform and services can support the needs and goals of your plan.