Resources in the State of New York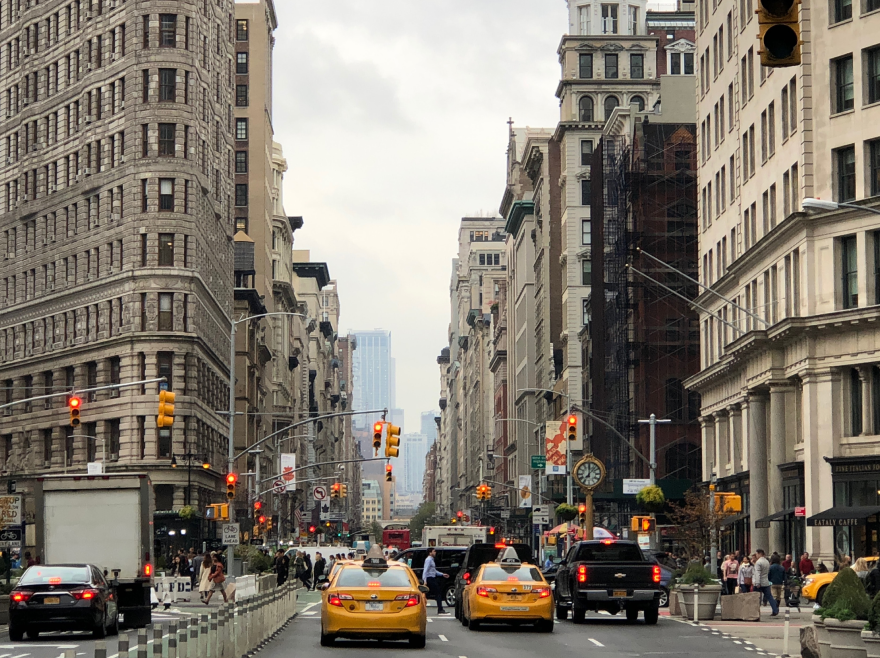 Overview
New York is home to a vast array of culture, entertainment and famous landmarks like Central Park. It also happens to be a state that, while cost of living is 20% higher than the national average, offers residents access to some of the best hospitals and health professionals in the country. 
This makes aging in place, meaning you choose to grow older at home, not only possible but a wise and affordable decision. You or a loved one has spent time, energy, money and many well lived years in a New York home and should continue doing - opting out of costly alternatives that only compound to the high cost of living in the state. 
To help you best navigate the decision to age at home, the remainder of this page explains: 
Why aging in place is an affordable alternative to assisted living

The variety of financial assistance programs available 

Renter rights and getting approval for modifying the home 

New York license requirements for the occupational therapists and installers we use
Average cost of care alternatives in NY
Cost of care such as assisted living in New York ranges in price. According to the Genworth Cost of Care Survey, in 2023 families can expect to pay:
$5,866 Home Health Aide monthly (or $70,393 annually)
$2,023 Adult Day Care (or $24,273 annually)
$4,859 Assisted Living Facility (or $58,307 annually)
$14,039 Private Nursing Home Room (or $168,468 annually)
Average cost of home modification project in NY
Modifying the home is a very affordable alternative to care such as assisted living. In fact an average home modification project through Jukebox Health in the state of New York, costs $1,800. Depending on one's specific needs and home this amount can often cover the cost of purchasing and professionally installing products such as grab bars, shower chairs, motion sensor lighting and toilet seat risers.

Does Medicare Cover Home Modifications?
Families often ask how Medicare may cover the cost of home modifications. Unfortunately, it is uncommon for Medicare plans (Medicare Advantage or Medicare Supplement) to cover the cost of home modifications.
Most plans are primarily focused on products that they deem as "medically necessary". This means that items such as grab bars, bathtub seats and stairlifts, although crucial to maintaining safety in the home, are unlikely to be covered. However this doesn't mean yours or a loved one's Medicare plan will always deny coverage. Because each case is unique we encourage you to reach out directly to the plan to understand the specifics of what they are willing to cover.
And if Medicare is unwilling to cover the cost of home modifications and you would like to explore alternative funding, a Jukebox Health Client Care Coordinator is more than happy to work with you to find options you or a loved one may be eligible for.

Does Medicaid Cover Home Modifications?
Most states offer Medicaid programs that cover home modifications to assist older adults or disabled individuals to remain living at home. Residents of New York may be eligible for these three options:
New York Medicaid: Managed Long Term Care Program Waiver (MLTC)
This Medicaid program is intended to help older adults that are living with chronic illness or disabilities who require a level of care typically provided in skilled nursing homes, yet who prefer to live at home. NY's MLTC consists of three types of plans and all MLTC plans, as long as they are medically necessary, will arrange and pay for home modifications, meal delivery and more
Participants can select one of the following:
Managed Long Term Care (MLTC) Medicaid Plan
Program for All-Inclusive Care for the Elderly (PACE)
Medicaid Advantage Plus (MAP)
Learn more about eligibility here.
New York Medicaid Community First Choice Option (CFCO)
CFCO provides eligible New Yorkers with assistance with what's known as Activities of Daily Living (ADLs) and Instrumental Activities of Daily Living (IADLs). This includes aspects of life such as bathing, mobility, toileting and medication management.
Some modifications that may be covered by CFCO can include: ramps, widened doorways, cabinet adaptations and grab bars.
Learn more about eligibility here.
Traumatic Brain Injury Waiver
New York's TBI Waiver is designed to allow individuals who have suffered a traumatic brain injury the ability to stay in or return to their homes and continue to make choices about their care. There are a variety of services covered under this program including Home Modifications.
Participants in the program work directly with a service coordinator who compiles all documentation needed to establish eligibility, and in conjunction with the participant develops a Service Plan which describes his/her goals for care.
Learn more about eligibility here.
Nursing Home Transition and Diversion (NHTD) Medicaid Waiver Program
The NHTD waiver program is a home and community-based program that helps seniors and people with physical disabilities receive comprehensive services they need while they live in a community-based setting.
All program participants receive services based on their unique needs, choices, and goals and can include home modification coverage.
Learn more about eligibility here.
Money Follows The Person Program
Lastly, some states such as New York, offer a "Money Follows The Person" Program known specifically in New York as "Open Doors".
This is a Medicaid program intended for people that are living in a nursing home, but wish to return home. This program supports any home modifications that will help the individual safely return and remain at home.
Learn more about eligibility here.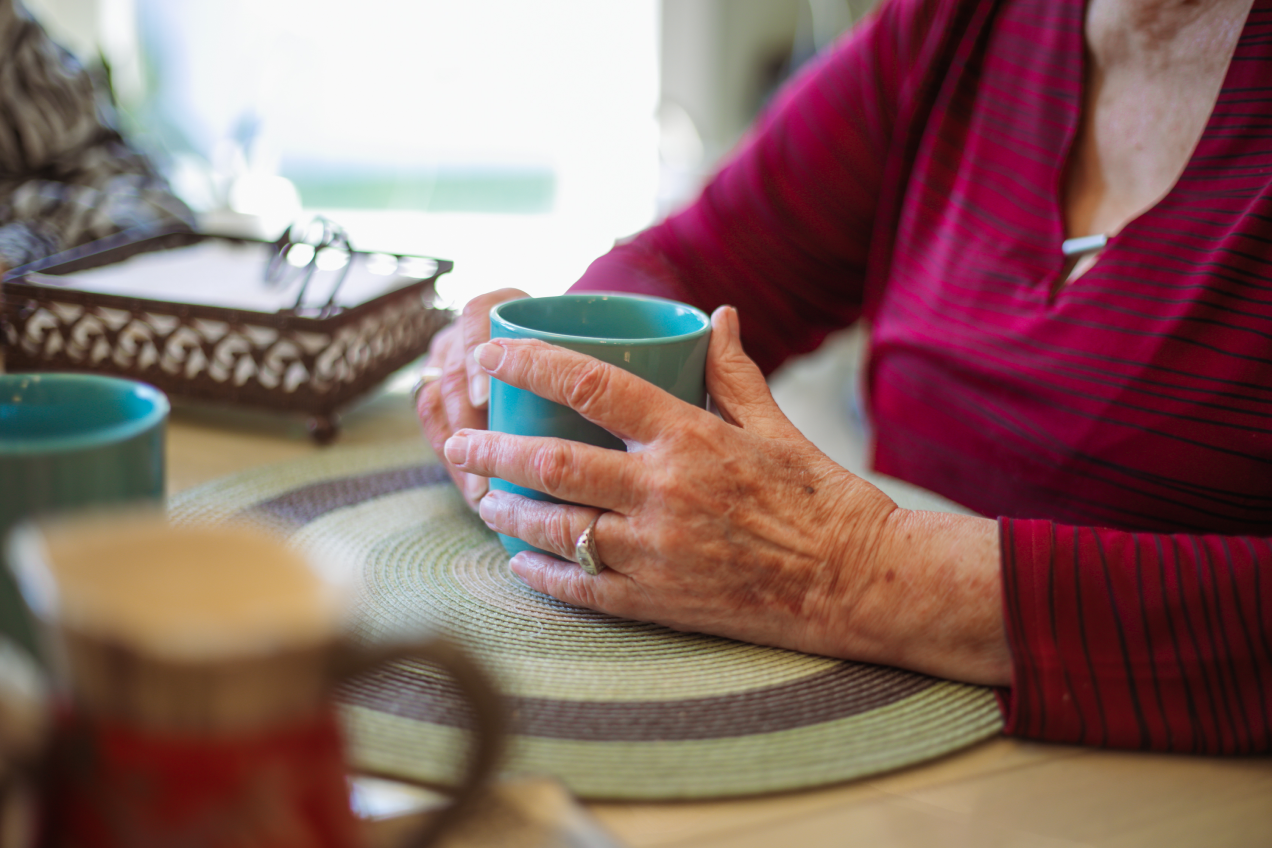 Other programs that cover home modifications
Rebuilding Together NYC
Rebuilding Together is a nonprofit that is focused on community revitalization. Collaborating with community partners, they repair homes for community members. Specifically through the "RTNYC's Housing Preservation program" they are able to support eligible New Yorkers by improving the safety and health of their homes. through three initiatives: Critical Home Repair, Accessibility Modifications and Veteran Safe at Home.
Currently Rebuilding Together NYC is active in five areas of New York State - Dutchess County, Long Island, New York City, Olean and Saratoga County.
And if you're interested in applying to the RTNYC's Housing Preservation program you can do so at: https://rebuildnyc.secure.force.com/HomeownerApplication/
RESTORE program
This is an assistance program for low-income, older homeowners in the state of New York. The RESTORE program covers a variety of repairs, including structural, electrical and solutions such as grab bars and wheelchair ramps, may also be covered under this program.
To learn more about the RESTORE program, contact the Division of Housing at (866) 275-3427 or learn more about eligibility at: https://hcr.ny.gov/restore-program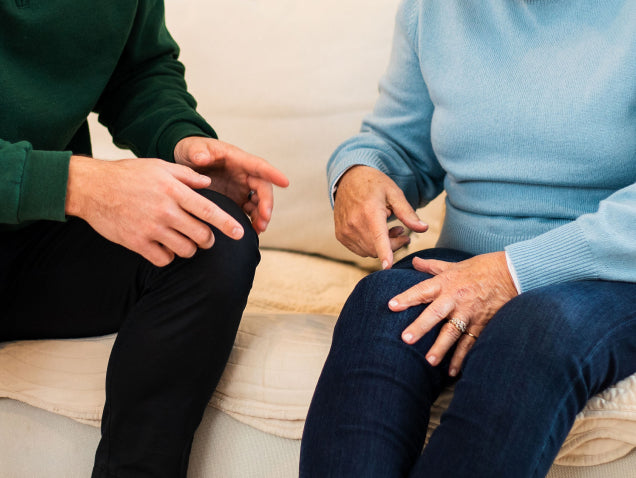 Condition Specific Programs To Fund Home Modifications
Multiple Sclerosis (MS) Foundation
For those living with Multiple Sclerosis, they may be able to apply to the Assistive Technology (AT) Program through the MS Foundation. This program, where income is not a disqualifier, is designed to partially fund or provide full funding for home modifications. Products that may receive coverage include:
Communication devices
Environmental control systems
Home and vehicle modifications
Seating, positioning, and mobility devices
Aids for vision and hearing
If you are interested in pursuing potential funding through the MS Society we recommend you contact our Client Care Team at (212) 321-5113 who can walk you through the application process. You can also find the application and more information here
The American Parkinson Disease Association
If you or a loved one has Parkinson's we recommend reaching out to your local chapter to inquire about a variety of education and support - including grants to fund home modifications. Application periods vary.
You can learn more about the New York chapter here and f you have questions about the grants application process, please email Programs@Parkinson.org
ALS Association
Across the country families can find a local ALS Association chapter that offers a variety of resources and support for those living with ALS. For those in New York you have access to two different chapters: Greater New York Chapter and Upstate New York Chapter.
Currently the Greater New York Chapter offers assistance through the Jon Stone Durable Medical Equipment Loan Program. This program was established to provide access to medical equipment for those with ALS who are either awaiting insurance approval or are unable to receive insurance coverage for the equipment being requested. The Jon Stone program covers safety equipment such as:
Tilt/Recline Power Wheelchairs
Manual Wheelchairs
Tilt Manual Wheelchairs
Transport Wheelchairs
Wheelchair Cushions
Power Patient Lifts
Full Electric Hospital Beds
Sliding Tub Benches
Ramps
Lift Chair Recliners
Transfer Boards
If you have any questions about the Greater New York Chapter's loan program, contact their Equipment Loan Coordinator at Equipment_Loan@als-ny.org or call their office at (212) 720-3058
Funding Home Modifications for Veterans
Veteran Association Programs
There are three main grant programs Veterans may be eligible for through the Veteran Association.
Learn more about eligibility here.
The Gary Sinise Foundation's Restoring Independence Supporting Empowerment (RISE)
This program provides grants for veterans who are in need of modifying their home to support safe, comfortable and independent living. In addition some injured or aging veterans can be eligible to receive funding for mobility devices and adapted vehicles.
Learn more about eligibility here.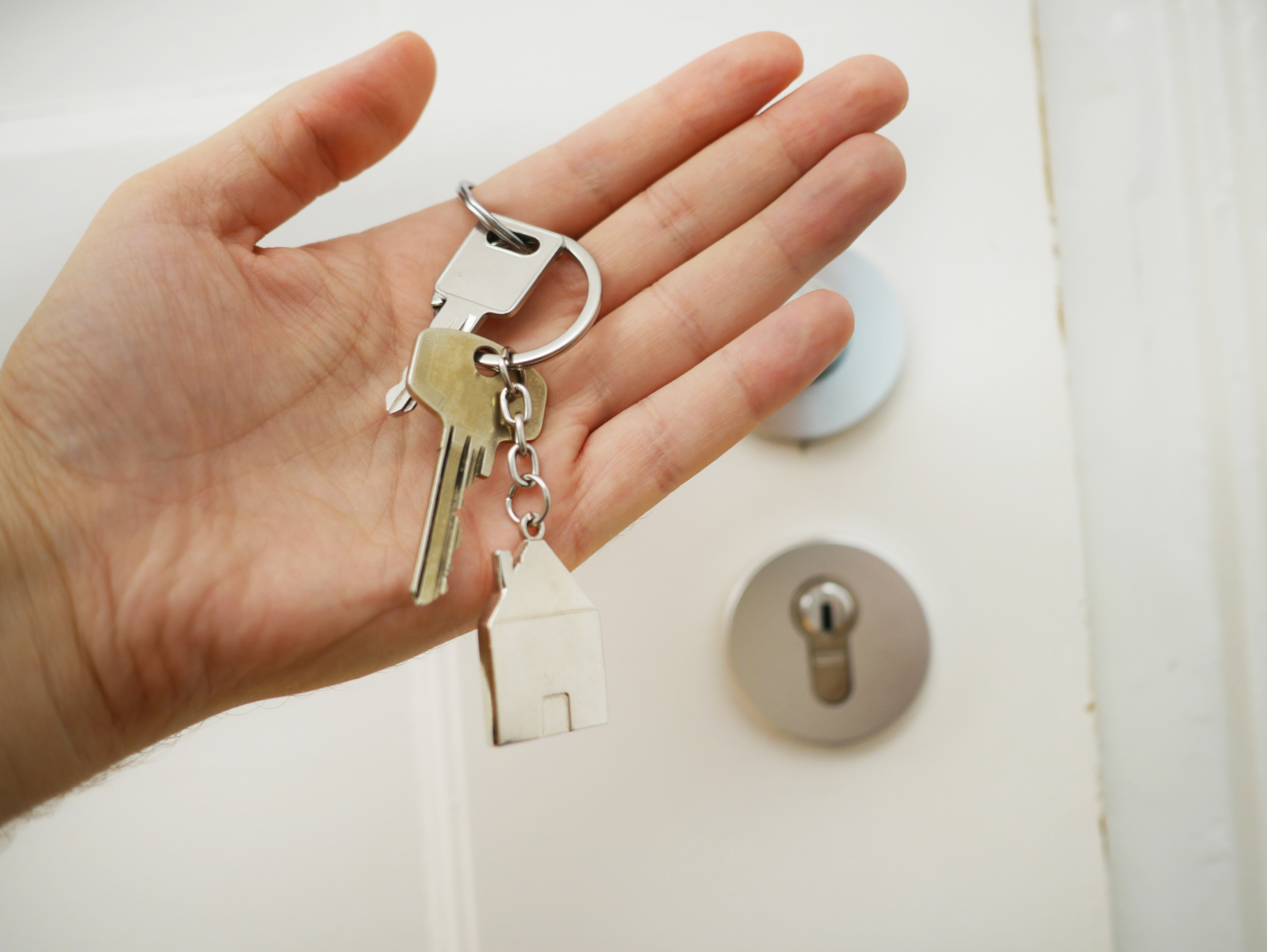 Renter Rights in NY
Under the Fair Housing Act, landlords are required to make reasonable accommodations for tenants who need additional safety support at home. Unfortunately, renters are often unaware of their rights and it's not uncommon for landlords to take advantage of this. We suggest you talk with Jukebox Health's Client Care Team to learn more about your rights as a renter, especially if you will be needing more intensive modifications such as a door widening or ramp installation.
If you need any home modifications, there are a few steps that you can take to make sure you're able to order and install products
Review the Fair Housing Act

Be sure to review Section 504 that provides you a clear understanding of what rights you have to make modifications within your living environment.

Know Your Pricing Options

Unfortunately renters typically bear the cost of modifications. Although the Fair Housing Act does require your landlord to allow reasonable accommodations, in most situations they are not obligated to pay your changes. If this is the case for you, we recommend you talk with a Jukebox Health Client Care Coordinator. We are more than happy to explore other financing options with you.

Explore Rent Approved Products

If you would like to start with simpler modifications that do not require landlord approval we suggest exploring products within our catalog that are affordable and do not need any major installation. You can find more information here.

Work with Jukebox Health

It's important you work with a home safety expert to understand the home modifications available to renters. Please call us at (212) 321-5113 so we can discuss and provide advice on the best plan of action.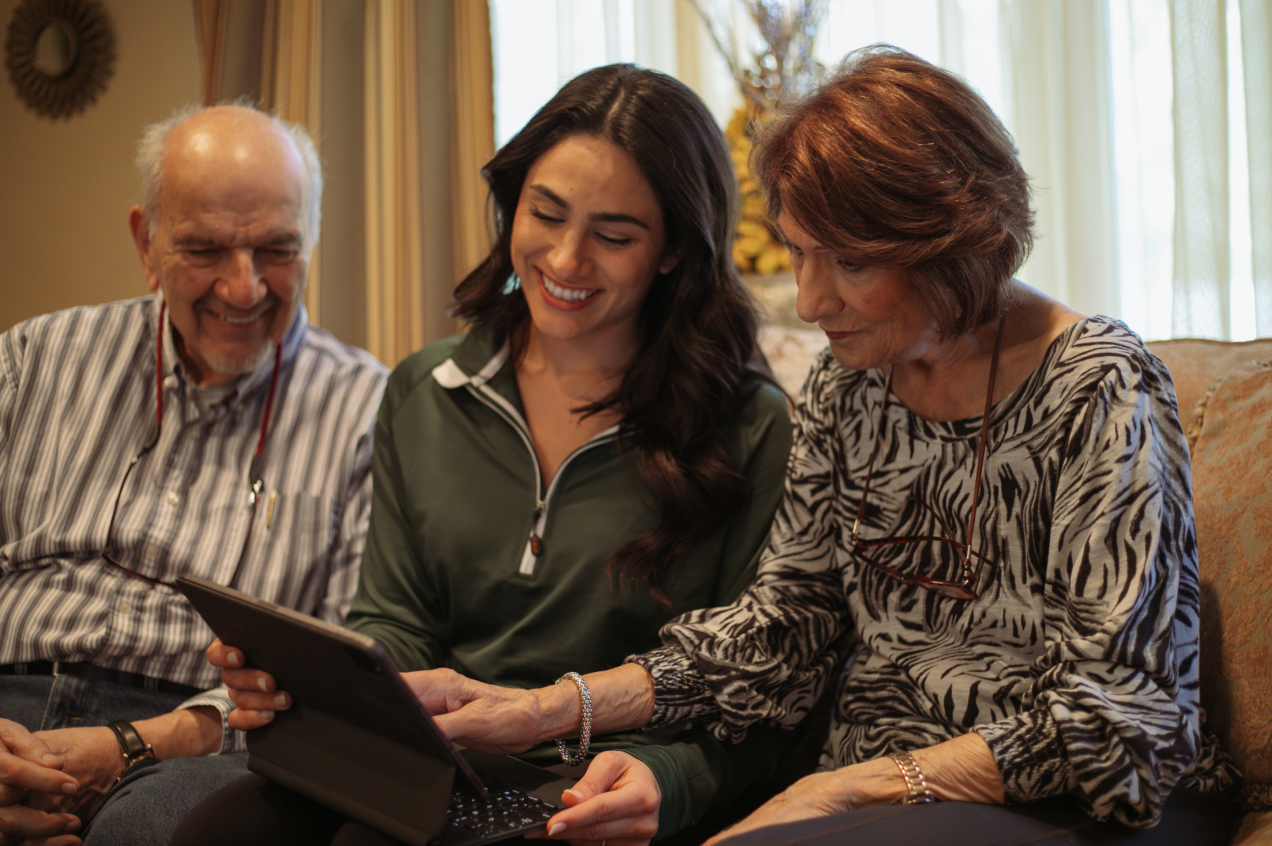 Requirements for Licensed Occupational Therapists and Installers in The State of NY
All 50 states require that occupational therapists and occupational therapy assistants be licensed. Receiving a license grants a therapist the ability to practice in the state in which they are licensed.
In New York occupational therapists must:
Be 21 years of age
Earn a Bachelor or Master's degree in Occupational Therapy from an American Occupational Therapy Association (AOTA) or the Accreditation Council for Occupational Therapy Education (ACOTE) certified school
Perform at least 6 months of occupational therapy work experience as part of an internship under a licensed Occupational Therapist.
Pass a criminal background check.
Pass theNBCOT OTR examination.
Complete 36 Continuing Competency contact hours for each three year renewal period for licensure.
---
Jukebox Health follows New York requirements for all occupational therapists that work with our clients. In addition, many occupational therapists in our network have special certifications such as:
CAPS Certification through the National Association of Home Builders (NAHB)
CLIPP Certification through the Living In Place Institute (LPI)
Executive Certificate in Home Modifications through USC Leonard Davis (USC)
These are some of the top certification programs in the country for occupational therapists to specialize in fall prevention and safety at home.